Affiliate Funds
An estimated $7 billion is going to transfer generations in southern Minnesota by 2030. SMIF's Affiliate Funds program is intended to help our region retain that wealth. We offer a variety of flexible options for residents to keep their wealth local to benefit the place they call home.
SMIF provides the administrative and 501(c)(3) infrastructure needed to support philanthropy in the region. Our experienced staff provides support and expertise to donors, communities and nonprofit organizations to meet their philanthropic goals through the formation of an Affiliate Fund.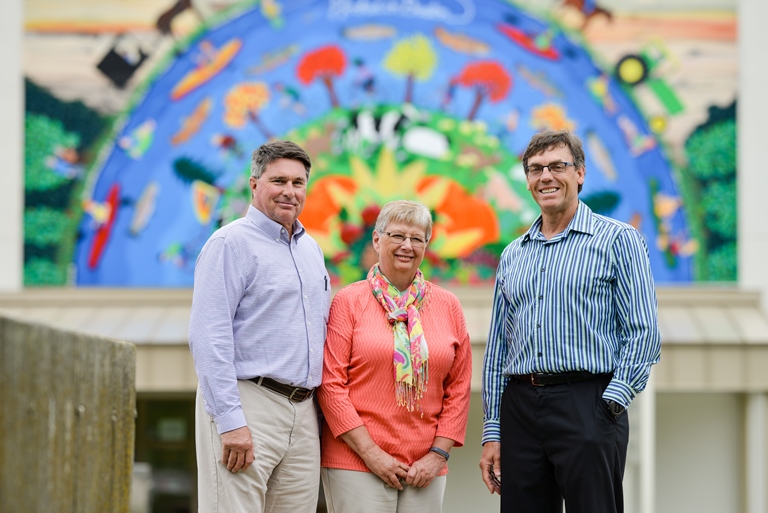 Types of Funds
Community Foundation
Community foundations benefit a defined community or geographic area. Donors' gifts benefit their community's goals and needs. Fundraising, marketing and grant recommendations are completed by a local board with SMIF staff support. SMIF currently administers 29 community foundations. Learn more.
Field of Interest
A Field of Interest Fund connects people with their passion to support a priority area important to them such as arts, agriculture or youth, by distributing dollars to local projects.
Donor Advised
A Donor Advised Fund creates great flexibility by allowing donors to support a variety of charitable causes. This fund offers a simple, powerful and highly personal approach to giving that allows the donor and/or loved ones the ability to stay involved by recommending grant awards.
Agency/Nonprofit Fund
An Agency or Nonprofit Fund is created for a specific charitable organization, 501(c)(3) or publicly-created institution (e.g. a library) to provide a permanent funding stream for future operations. Organizations utilize SMIF's investment strategies to grow their organization's future.
Scholarship
A Scholarship Fund provides scholarship support to students within a particular school district or who are pursuing a defined field of study. The distributions from the fund are used to provide educational opportunities for individuals chosen by an independent scholarship committee.
Impact Investing
Impact Investing provides donors the ability to make mission-related investments into companies, organizations, and funds with the intention to generate economic and social impact in their community.
To learn more about Affiliate Funds contact Jennifer Nelson at 507-214-7025 or jennifern@smifoundation.org.
---
Your gift makes a difference! Please select the fund you would like to contribute to below.