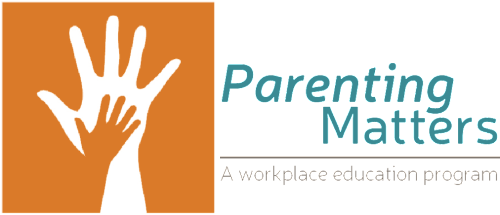 SMIF piloted "Parenting Matters: A workplace education program" in March 2012 as a program that brings parenting education classes into the workplace. Many working families find it difficult to participate in the traditional parenting classes due to conflicting work schedules, time commitments, and cost.  To help remove these barriers, Parenting Matters engages parents where they spend a majority of their time—the workplace.
Larry Thompson, President of Roundbank in Waseca, recognized the value of these classes for his employees. "Roundbank is a family-owned business, with strong values, and we recognize the challenge that employees can face with parenting," he said. "We immediately pursued the opportunity to conveniently bring our staff an educational program that provided simple tips to make life less stressful and more rewarding, as we know that a happy employee leads to a highly productive employee."
Download SMIF's Parenting Matters brochure to learn more and see how you can bring this program to your workplace.
Read more about how Parenting Matters is helping caregivers in one of Owatonna's biggest companies: Jostens.