EARLY LITERACY GRANTS
The next grant round will open in February 2020.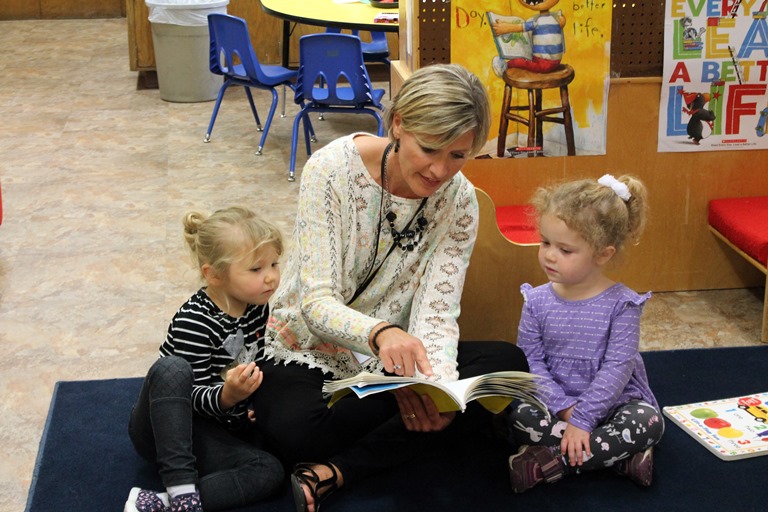 SMIF's Early Literacy Grant Program is designed to support early literacy efforts that enhance school readiness for children birth to age 5 by providing children with books. Organizations working with these children are encouraged to apply for books to be given to families to keep and read to their children. The Early Literacy Grant Program receives books through partnerships with Mankato-based publishing companies, ABDO and Capstone.
Learn about the origins of this grant program: Capstone - SMIF's First Book Partner
---
Questions
For questions about what SMIF might fund contact Rae Jean Hansen at 507.214.7012 or email at raejeanh@smifoundation.org.
For questions about the application process or required documentation contact Jennifer Heien, Grants Coordinator, at 507.214.7040 or jenniferh@smifoundation.org.
---
About ABDO
ABDO has been a leader in children's educational publishing for school and public libraries since 1985, providing high quality nonfiction and fiction titles for children and young adults in grades PreK–12. The company is known throughout the industry for its excellence in both reading materials and customer service. ABDO titles are available in reinforced library bindings as well as digital products, including multi-use eBooks, Read-to-Me eBooks, and Databases. To learn more about ABDO please visit abdobooks.com
About Capstone
Capstone is a leading publisher of children's books, digital solutions and services, and literacy programs for school libraries, classrooms, and at home reading including the award-winning PebbleGo and PebbleGo Next research databases. For more information, visit www.CapstonePub.com. #ReadingIsForEveryone